Omar believes in supporting those who serve us and building a Woburn ready for the future.
He understands the difference a quality education can make.
Omar Mohuddin (moe-who-deen) was born and raised in Woburn. He grew up on Webster Ave. in public housing with his brothers and mother, who emigrated from Somalia before he was born. He enjoys running in his free time, works at a community bank in Reading, and cares deeply about giving back. He has advocated and put together Woburn traditions like Juneteenth, supports our seniors through Know Your Neighbor, and gives back to Woburn every chance he gets through his volunteering efforts.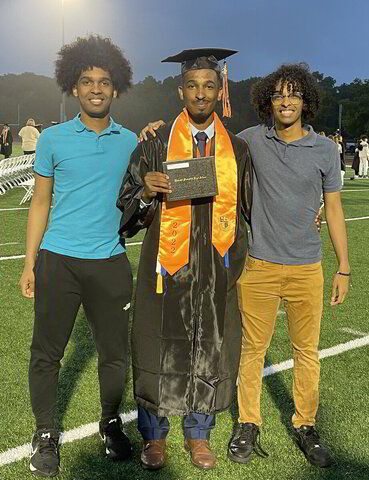 Omar graduated from Linscott Elementary, Kennedy Middle, and Woburn Memorial High School. "I've spent a lot of time listening to students and teachers in the Woburn public school system — they need more resources. That's why I advocate for Woburn teachers in public School Committee meetings." He now studies business and finance at Northeastern University.
Omar was the 2022 Class President of Woburn Memorial High School and brokered policy with the School Committee to change a 170-year-old graduation date tradition. He knows what it takes to collaborate, build alliances, listen to others, and advocate even when the odds are stacked against him…and win!